Register securely at Kagi.com for £68.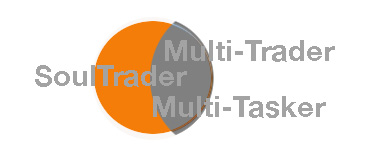 giving you unlimited use, 3 months email and/or Skype techsupport & free updates. Extended 12 month support is available for £30
____________________________________________________________________________
SoulTrader is a complete small business solution for self and multi employed, ideally suited to soletraders and small multi-tasking companies.
it has been designed and evolved from 10 years of experience from our CrystalSolutions Complementary Practice management software for alternative therapists and clinics.
It is very customisable; allowing you to fine tune for  your unique business,
with multiple accounts, the ability to store pictures of products or diagrams, has multiple users allowing for restricted reception access,
Booking systems that allow for day/week/month block booking of goods and service or holiday let. Booking by minute and hour by different users for different "rooms", as used in a clinic type environment, or by different services being offered throughout the day.
As the solution is very customizable, you can after learning its basic use, further tune it to your business, with over 100 editable drop down list fields and over 20 detail label fields, which can also be edited.
add to this mass mailing snail or email, project planning, statistics, customers and supplier databases and a credit control area, if you really have to extend credit, (not recommended in these times!) stationery, product areas and account report summaries, all designed for quick input of information, the solution allows you to keep a better control of your different business interests and running of house and home. We for example keep a grip on complicated childcare admin and business, with the solution. (we have special needs children who require many part time helpers) as well as our business multi-tasking,  with this  software company, web enterprises, letting schemes and health practices.
while we advocate pen and paper diary for day to day admin, the solution has calendars and schedule areas, and we find the program works best when we copy much of the paper diary notes to the client and account areas at the end of the day. You can of course do all this as the day progresses. with reminders easily set up and ways to find information extra to simple alphabetic sorts – this is where this program excels allowing you to quality audit your businesses and better target marketing and energies.