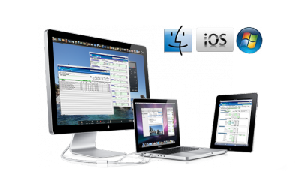 * Affordable Computer & WebSolutions for your Business or Organisation,
including Banner ad design (for example the ads on this page are in-house)

We can now provide custom Business database solutions which can be deployed on iPads as well as Desktops from under £100

Have a look through some of our work and sites below; there are over 50 on this site alone
just email or phone us with your requirements...


here are some website options for a client including prices see also work-in-progress link at bottom of this page




herewith our latest simple affordable device-responsive 2 page WebSite design for Furness Osteopaths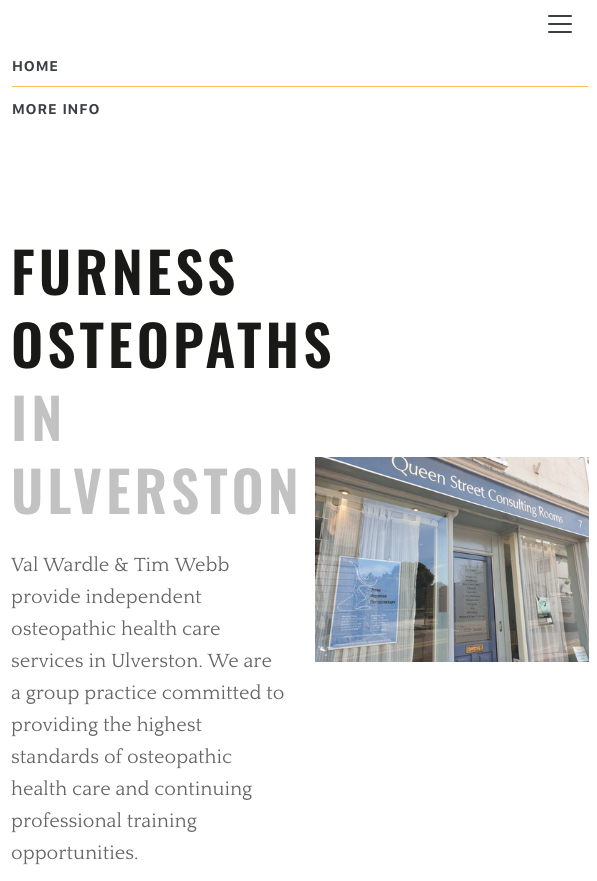 LBBC our most recent simple site -- the brief was a simple single page and a Members' Forum. No Menus; simply a clickable photo was chosen to navigate to the interactive Forum..

La Contenta our most recent site -- she's so much more than a yacht. This is an example of a mobile/tablet responsive website that shrinks down and stacks the Menus. It includes the capability for the owners to post Blogs and Latest News via Facebook and Twitter, even while they are at sea, although usually done when in Port -- the Facebook & Twitter feeds are embedded in the Site.

SCuDA the South Cumbria Dyslexia Association website

Apple Mac Computer Help & Advice in the South Lakes Cumbria

Matthew's Switch a 'work in progress' Software emulation of an Italk 4 hardware switch, which may allow parents, teachers and helpers to introduce and practice simple switch choices and evaluate whether a disabled child could eventually make use of one of the more advanced and expensive systems

'Learning to Change' in Cumbria for Disabled Children -an example of an Intranet-like private group forum giving team solutions for your business or organisation, basic installations from only 100 pounds.

we also use drupal CMS installations eg test site Asbosonnet and affordable Custom standalone Business Solutions based on..

CrystalSolutions our holistic patient centred Health Practice Management software (Windows and Mac) evolved over 15 years, for therapists and clinics for £68

SoulTrader our holistic General Business Software for soletraders and small companies release blog

Multi-trader is a computer system for people with multi businesses or interests

Multi-Tasker is a computer system for people with multi businesses or interests

Michael Shortt Herbalist & Skin Clinic (Grange over Sands)

Grange Parish Hall Clinic (Grange over Sands)

Parish Hall Osteopaths (Grange over Sands)

Hartington Street Osteopaths, Barrow in Furness

Lorraine Chambers - Leather & Felt

Croc Cottage wonderful well-priced self catering cottage in South Lakes Cumbria

Cartmel & Grange Scouts Cartmel & Grange Scouts Cubs & Beavers Website

Fibsboard...... Biggest free backgammon community - members from over 150 countries. Play backgammon for free on Fibs.com and enjoy the community on fibsboard.

The Bag of Spanners Cumbrian Band in the Pogues style!

Jolyon D. Wardle & Valerie Makinson State Registered Osteopaths & Naturopaths

Theoni's House mansion/traditional guest house to rent in Pelloponissos, Greece.

Advert Helper Required for Matthew & Jack; 7 year old special needs twin boys, and their mum

Ewan Dyer....Films & Photographs

Nichola Spedding Zahra Sugaring and Beauty Practitioner Nichola Spedding Zahra Sugaring and Beauty Practitioner at Grange Parish Hall Clinic (old site design -- now no longer active but gives you the idea of the corporate design we used

Em.J's Hair Studio Em.J's Hair Studio in Grange over Sands (old site design -- now no longer active but gives you the idea of the corporate design we used

SoulTrade & CrystalSolutions Web Solutions affordable web design with booking and payment processing solutions along with online marketing

TarotReader a free random card generator borne out of an experiment!

Charles W. Daniels blues & news, acoustic & electric

Archbold Stoves Cumbria fantastic multi-fuel and woodburning stoves from old gas bottles

Graham Dyer : Tibetan Art & Buddhist Iconography

A Wedding Index for the photo albums, readings, films and music; a digital scrapbook-memory of a wedding

old or new Crystalsolutions FAQ & Bulletin Board or BusinessBlog or Misc Links or Forum2 or mrs stog's blog or stog's cave or Pelican Gaff Cutter Project or work-in-progress

Webmaster for the Drascombe Association

Our new website for the Keg & Kitchen - designed by Ewan Dyer

Our new website for Highwaypilot Abnormal Load Escort Services designed by jol

Our new website for the Wedding and Party Room.designed by jol

We develop on all platforms and utilise Mac & Windows software as well as Filemaker, Drupal, Moodle, SMF and Wordpress. We are registered Apple Developers and can organise iphone/ipad standalones as well as mac and windows Desktop applications...

for info about having your business assisted by soul-trade contact jol@soul-trade.com........................ or telephone UK 015395 58647 ..... (International +44 1539558647)
.........................................